Being a technology-based financial organization, Fiddo aims to reinvent the lending system in India. This organization is registered with the Reserve Bank of India and as an NBFC, offers short-term financial assistance and loans to resident Indians. Fiddo's objective is to explore the underserved lending market of the nation. Fiddo supports consumers to enhance their credit stature by improving their credit score. Consumers availing Fiddo's loans can refinance or consolidate credit card debts. In turn, this ensures a betterment of the individual's credit stature and they can seek loans at better rates. This organization acts as a catalyst in the process of transforming the lending system into a transparent, frictionless, an online option.
Website
---

Physical,emotional,spiritual or financial, every individual needs not just to survive but evolve in every sphere of their existence. Contemporary lifestyles are fast paced and mechanical, we manage mediocrity but we must strive for excellence. With changing times as Science and Technology continue to play a major role in our lives, every aspect of human life will evolve. There will be innovations in every field, with the objective of making human life simpler, richer and better. MyBooster becomes a link to that life for you, elevating it to a higher level keeping you updated and relevant for the current times. We believe in the exclusive approach to living. It is imperative that whatever we use in our day to day lives be of premium quality. We consider it our duty to source the absolute best merchandise for our customers from any corner of the world. We understand and anticipate the needs of our customers and research for products that will add substance to the quality of their lives.
Website
---

Bazee 365 is operated by Eighteen 99 Private Limited, a limited liability business corporation based out of Kolkata, West Bengal, in India. It is an exclusive gaming site which facilitates poker players with the most entertaining, rewarding, and personalized gaming experience.
Website
---

Verve Global Services is a Recruitment Process Outsourcing (RPO) solution provider. This organization partners with recruiting farms or human resource professionals to ensure a hassle free recruitment process. Verve Global effectively tailors and customizes its services as per the clients' recruitment requirements; this involves sourcing, pre-screening, rate confirmation, submission, interview scheduling, and onboarding activities. Ensuring positive results within a specific timeline is what they excel at, and we help them achieve their strategic goals.
Website
---

Shantech International Pvt Ltd is a commodity trading company formed as a result of a partnership with producers, communities, and retail customers. This young organization engages talented economists, technology enthusiasts, and research associates who determine the right supply. Shantech International trades with products like Cereal, Pulses, Spices, Fresh Fruits and Vegetables, Animal Feed Products, and Forest Products. Shantech International caters to global markets and manages diverse commodities. This organization is successfully maintaining global infrastructure by establishing an integrated supply chain sourcing from different local collection points. With local knowledge and a global outlook, Shantech International Pvt. Ltd supplies their customers via more than 20 locations from Africa, Latin America, and South East Asia.
Website
---

Solidus Stones Pvt Ltd. is a fully owned subsidiary of Pheidon Capital Management Limited. Pheidon Capital Management Limited a company involved in asset management working for a select group of investors. Solidus Stones , an export oriented Rough Granite Blocks Manufacturing Company, is engaged in quarrying and production of Indian Granite Blocks..
Website
---

Magic happens when good food and drinks meet good company. You bring the company, while Tales and Spirits will provide the rest. A chic European bistro that offers delectable cuisines, live music and a phenomenal atmosphere with a chance to strike up a conversation. The perfect place for your Friday evening with friends or a Saturday night date, Tales & Spirits offers authentic continental cuisine in casual and cozy surroundings.
Website
---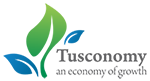 Tusconomy has clients ranging from private individuals to large land holders and institutional investors, we put teamwork, innovation and our passion for creating "ethical & sustainable capital" at the heart of everything we do.
Website
---